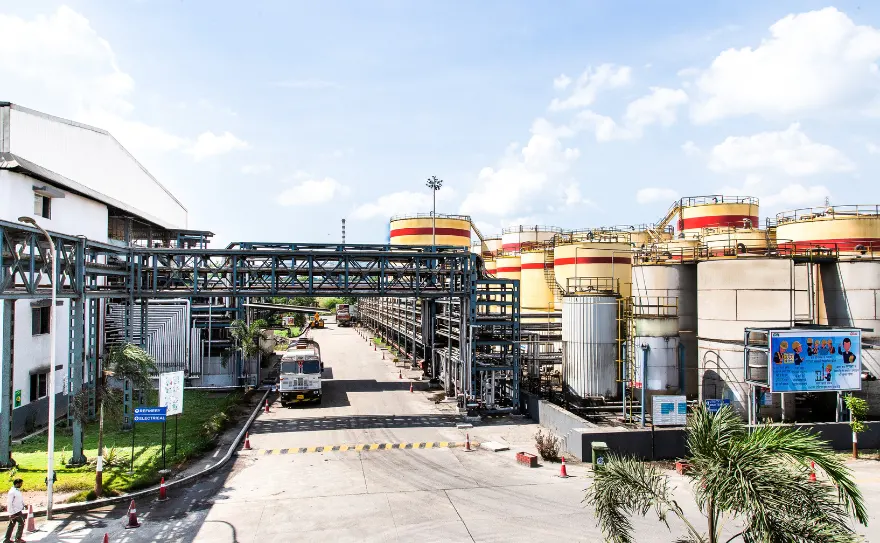 Who Are We
Allana Consumer Products Pvt. Ltd. is a part of the Allana Group of Companies and is among the fastest growing consumer food products companies in India.
We produce and distribute a wide variety of industrial food products, including packaged goods and frozen foods. Our products cater to the B2B and B2C space across categories of Culinary Oils, Bakery Essentials, Protein Solution, Beverages and Premium Ice-creams.
We are committed to providing our customers with the highest quality products and services possible. We strive to be the best at what we do and to continually improve our operations. We are always looking for new ways to better serve our customers and to grow our business.
Allana Consumer Products have been paving the way for the consumer food products industry by creating a platform that can be easily accessed by suppliers and manufacturers across the country.
What We Do
With a multi-faceted portfolio of products, Allana Consumer Products have been able to provide solutions to a wide range of customers who can easily access high quality industrial food. Its strong stance on quality has made it one of the best brands to rely upon.
We strive to make high quality products that have been prepared in our world class manufacturing facilities in order to provide the best and create value to our customers.
Allana Consumer Products have been able to partner with top distributors and have been able to thrive so well in a competitive market such as consumer food products. We have been able to build a reliable system consisting of collaboration between large manufacturers and distributors.
Innovation at our forefront
At Allana Consumer Products we are constantly striving to innovate and improve the consumer food products industry. Our production and R&D team work hand-in-hand to create innovative solutions for our customers. Some of our innovative products are Sunny Easy Fill 15Ltr Jar, Allegro Extra Virgin Olive Oil bottles with an easy-pour nozzle, Pristine 1kg Smart Pack and Pristine multiple flavoured Glazes.
Our expert R&D team
In order to innovate, we have a dedicated R&D team of researchers and developers who are always looking for new ways to improve our products and services. We also work closely with our customers to get feedback on what they want and need from us. This feedback helps us to develop new products and services that meet their needs.
We have also dedicated ourselves to the development and research on the whole process, including production, logistics and sales.
Product quality driven by our core values
We are committed to making a difference in the lives of our consumers and we are proud to be a leader in this industry. We are driven by core values like customer focus, sustainability, and reliability. With our collaborative efforts, we have been able to create customer-focused solutions that are always in tune with the ever changing market trends.
Our Sustainability Efforts
At Allana Consumer Products, social responsibility is our top priority and we are committed to recover and dispose of up to 100% of the waste by collaborating with our disposal partners.
We intend to further reduce our carbon footprint by practicing the 4R's approach. "Reduce, Reuse, Recycle and Recover". This includes everything from working with suppliers to ensure that products are properly stored and handled to avoid spoilage and waste management.
In that light, we are also a company that is against all forms of land acquisitions that are illegal or that have an adverse impact on local communities and their livelihoods.
Allana Consumer Products strives to find the right balance between environmental protection, social justice and economic development.
Top USPs of Allana Consumer Products that sets us apart from our competitors
Products and Solutions that are tailor-made for any business
Adaptation of the best technologies in UHT products/certified plant
Innovation that is aligned to market trends
Center of excellence labs
Industry experts in improving quality and shelf life of finished products
Full complimentary portfolio to meet all standards
Formulate and customize products to suit specific applications.
Nation-wide reach of our products
Allana Consumer Products has a supply chain network that meets the needs of its Indian customer's demands throughout the country. Allana is known for its ability to provide flexible solutions to retailers who need our products on short notice or to be delivered through non-traditional routes. In order to make our supply chain network more efficient, we have opened new warehouses in different parts of the country and this has enabled us to be efficient in our services. Our reach extends to 242 cities across India and our products are present in the majority of tier 2 and tier 3 cities.
Allana Consumer Products has been successful in fueling its market growth in India and has a clear vision to be a leading foods manufacturer and distributor company with a modern approach to innovative solutions that has taken our products on the road to success.