Commitments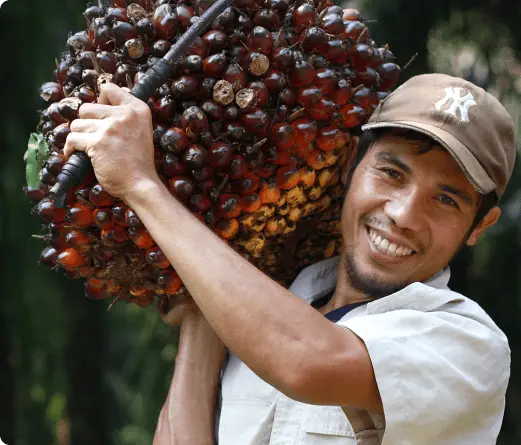 This policy strengthens Allana Consumer Products' commitment to work more proactively with stakeholders so as to deliver palm oil in accordance with "No Deforestation, No Peat and No Exploitation" NDPE practices. Allana Consumer Products is a member of Roundtable on Sustainable Palm Oil (RSPO) and we are committed to pursuing increased volumes of RSPO-certified materials purchased, processed and traded.
Traceability acts as a fundamental first-stage assessment to understand the risks and opportunity for improvement with respect to the palm oil sourced and processed in our facility. We will work closely with our suppliers to improve transparency and traceability of its supply base and ultimately achieve full traceability to the mills.
Read More
Allana Consumer Products recognizes the importance of partnership with stakeholders to deliver its goals. This includes helping to improve the smallholder inclusion in the sustainable palm oil supply chain, enhancing their productivity and thus reducing the risk of expansion, which often threatens High Conservation Value (HCV) areas and High Carbon Stock (HCS) forests. Allana Consumer Products promotes and communicates sustainability practices and collectively works with suppliers towards the further transformation of the palm oil industry.